Harper Jameson, had built the necessary walls to keep her heart safe. Never again would she allow herself to become weak and vulnerable.



Confident and full of attitude.





A mask she wore that many fell for…





Except Easton Black.





He was equally confident, cocky and knew what he wanted.





Determined.





Things he wanted rarely escaped his grasp. He was immune to the façade Harper had created.





She was Intriguing.





It was Inevitable and Harper could sense that there was no way out. Easton Black would no doubt be the man who could change everything.





People aren't always as strong as they appear to be on the outside…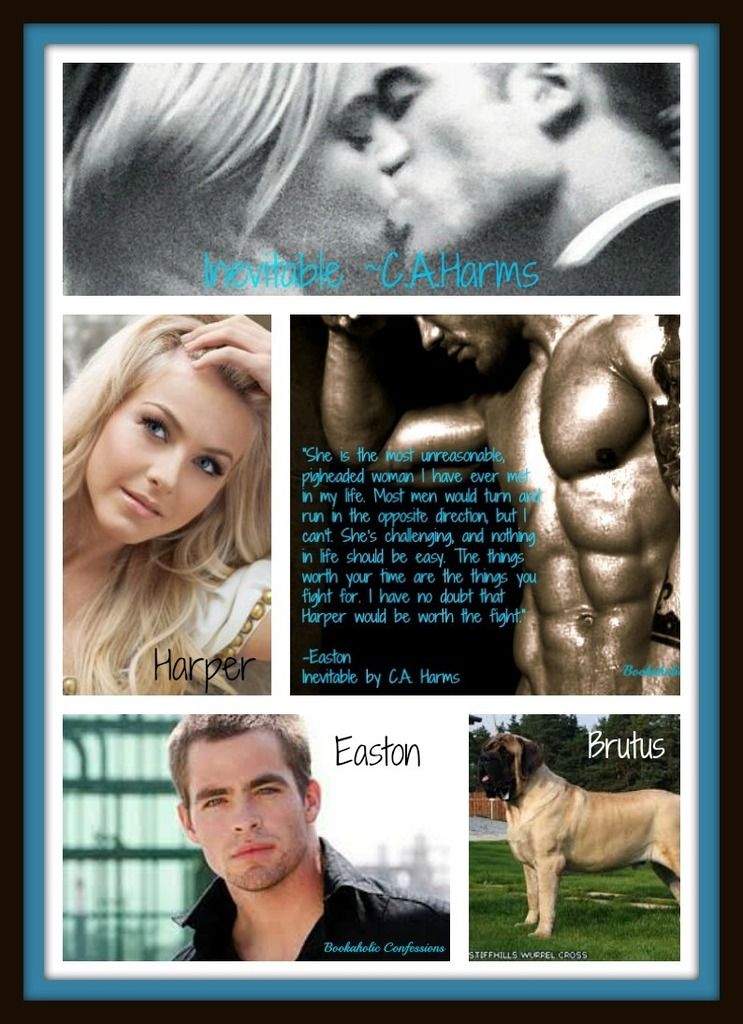 I loved Harper and Easton's story. Actually, I just really love Easton. He's such a sexy, cocky, arrogant, but really good guy. C.A. Harms has done it again and completely hooked me with these two characters. I love these types of series where we can see all the characters that interact, develop. We get to see glimpses of Jett and Quinn too, which makes me all smiley.
Harper has a past that she doesn't want to tell Easton. She's afraid that he'll look at her differently, even though her past has made her the "hard as nails" girl she is. After her most recent "relationship," and I use that term very loosely, falls apart, she comes off as a complete b*$ch at the start of the blossoming relationship with Easton. Fortunately, Easton doesn't give up and gets to see a side of her that most men never see, since Harpers trust in men is zilch. He breaks down her walls and even brainwashes her dog (not for real, but its super cute. You'll have to see when you read the book).
Easton has had his fair share of relationships, short and long, one night stands and bed-buddies, but Harper has always been the sassy girl that could keep him on his toes. After a flirty encounter with Harper in her brother, Jett's office, it's game-on for Easton. As sexy and arrogant as he comes off, he's got a huge heart. ::Total Swoon:: Yes he has made mistakes and at one point in the book, you wonder if one of his mistakes will haunt them for the rest of their relationship. My gut was in knots! Queue dramatic music….
Easton and Harper are a great couple. C.A. Harms was able to write them like a normal couple with little stupid fights and big drama that they try to get though together. Relationships are not always easy, so it has been refreshing to see real couples in the two books in the series. Loved it!