London's square mile is witness to a revolution, a new breed of business woman. They call us tiger sharks.
We out-earn, out-work and out-play our male counterparts. We work the system, play the game and most importantly, we win. In a city full of sharks only the most ruthless make it to the top of the pool.
The number one rule: never sleep with the boss. Ever. I had no intention of breaking it until I met my new boss. No matter how strong my resolve, Landon Banks can smell weakness like a shark smells blood in the water, and I'm bleeding.
The hunter becomes the hunted, lines start to blur, and I have a choice to make. Screw or be screwed. Of course, I never was much good at taking it like a bitch. Landon Banks will be learning to grab his ankles if I have anything to do with it.
Things are about to get interesting in the game of predator versus predator. Who will come out on top?
Strong, independent woman meets sexy, overbearing, annoying boss, but with her rules, there's no was that Georgia will sleep with Landon, right?
Landon is hot! Period. End Of. And to add to it, he's wicked smart and a great businessman. Immediately, he gain's Georgia's respect, but almost as fast, he completely pisses her off. He unsettles her and not most people do.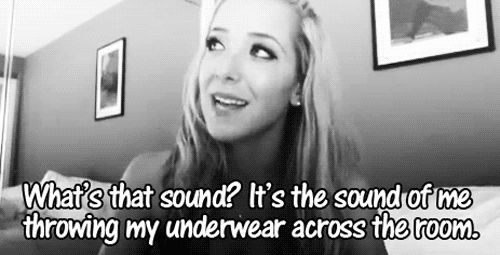 I love Georgia's fierce independence and go-getter attitude, but she has made so many rules for herself that she comes off a ridged to Landon. He know she puts on a façade when dealing with clients or men that hit on her, but he just wants to see the real her. She's beautiful, smart and feisty. But can he own her like he wants to?
LP wrote a great story with Landon and Georgia. Their chemistry was off the charts and the little twits she put in kept me on my toes. Really enjoyed it.